O' CRAP
( Our Costa Rican Adventure Publication)
Marty & Nita Kemsley, are Travelers, Dreamers and soon to be, American Ex-Pats. This Blog follows the everyday delights of building a dream in El Castillo, Costa Rica. 
We invite you to follow our progress... through the ups & downs of our Greatest Adventure! From our very first trip to Costa Rica,in 2003, through our property search and on to the construction of our vacation rental home, Encantada Guest House.
Currently we only write these posts when we are in actually in residence and working on our very ambitious B&B project, Hacienda Encantada, which is now under construction.

O' CRAP,  uses a daily journal type format and offers our readers, a very real and often hilarious glimpse into living and building... A New Life in Costa Rica.
So if you are just mildly curious or maybe even thinking of Moving to Costa Rica.. read this Blog..
But hold on to your hat, because..
It's a Wild & Crazy Ride!

| | |
| --- | --- |
| Posted by info@encantadaguesthouse.com on September 16, 2014 at 3:25 PM | comments (334) |
Costa Rica 2005 Kem-Saw Travellers


One evening we were having dinner with Tom and Sharon Sawyer and we were wondering where our next couples trip should be. We really wanted to go back to Costa Rica, so we looked at using our condo for a week. The only place that we could trade into was in Quepos, along the southern Pacific shore. We decided to add a ...
Read Full Post »
The First Costa Rica Adventure 2003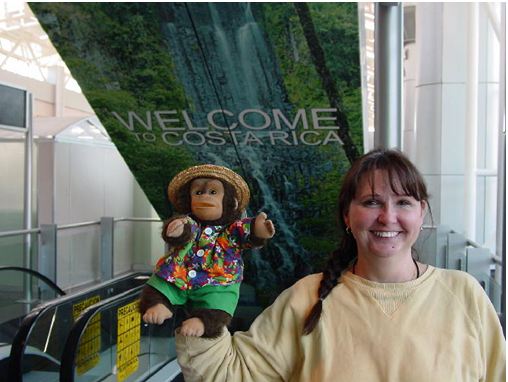 In mid-January, Marty realized that he had a valid international airline ticket on Delta, that had to be used within two years. The ori...
Read Full Post »